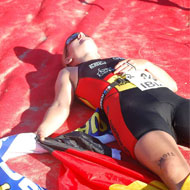 After 11 Quadrathlons this season with some really exciting races across Europe the season finally drew to a close in Bude Cornwall (GBR).
The best 4 races would count towards the worldcup standings, by the World and European Championships extra points where awarded.
The first race to start the season was held in May on the Island of Ibiza. The European Championships Middle-distance Championships saw Albert Corominas (ESP) show his form and fitness to take the win from...