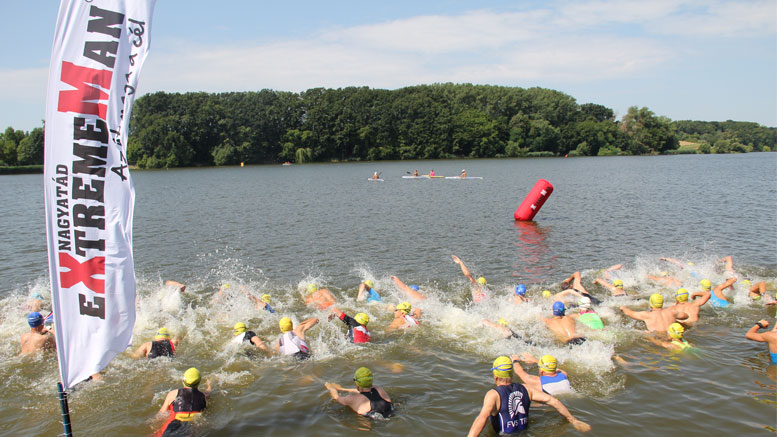 WQF – World Quadrathlon Federation
President
Václav Marek
Rymaně 452
252 10 Mníšek pod Brdy
Czech Republic
Registration
Ministry of Interior Electoral and Association Department Czech Republic
File No.: VS-2936/SDR/1-2001
---
Disclaimer
Liability for Contents
As service providers, we are liable for own contents of these websites according to Sec. 7, paragraph 1 German Telemedia Act (TMG). However, according to Sec. 8 to 10 German Telemedia Act (TMG), service providers are not obligated to permanently monitor submitted or stored information or to search for evidences that indicate illegal activities.
Legal obligations to removing information or to blocking the use of information remain unchallenged. In this case, liability is only possible at the time of knowledge about a specific violation of law. Illegal contents will be removed immediately at the time we get knowledge of them.
Liability for Links
Our offer includes links to external third party websites. We have no influence on the contents of those websites, therefore we cannot guarantee for those contents. Providers or administrators of linked websites are always responsible for their own contents.
The linked websites had been checked for possible violations of law at the time of the establishment of the link. Illegal contents were not detected at the time of the linking. A permanent monitoring of the contents of linked websites cannot be imposed without reasonable indications that there has been a violation of law. Illegal links will be removed immediately at the time we get knowledge of them.
Copyright
Contents and compilations published on these websites by the providers are subject to German copyright laws. Reproduction, editing, distribution as well as the use of any kind outside the scope of the copyright law require a written permission of the author or originator. Downloads and copies of these websites are permitted for private use only.
The commercial use of our contents without permission of the originator is prohibited.
Copyright laws of third parties are respected as long as the contents on these websites do not originate from the provider. Contributions of third parties on this site are indicated as such. However, if you notice any violations of copyright law, please inform us. Such contents will be removed immediately.
Legal validity of this disclaimer
This disclaimer is to be regarded as part of the internet publication which you were referred from. If sections or individual terms of this statement are not legal or correct, the content or validity of the other parts remain uninfluenced by this fact.
---
Privacy policy
We look forward to your visit to our website. Below we would like to inform you about the handling of your data according to Art. 13 of the General Data Protection Regulation (GDPR).
Responsible
Responsible for the following data collection and processing is the place named in the Legal Info.
Storage of the IP address
We or our hosting service provider (Strato AG) store the IP address provided by your web browser strictly earmarked for a period of seven days, in the interest of detecting, limiting and eliminating attacks on our websites. After this period, we delete or anonymize the IP address. The legal basis is Art. 6 para. 1 lit. f) GDPR.
Usage data
When you visit our web pages, so-called usage data for statistical purposes are temporarily stored on our web server as a protocol in order to improve the quality of our web pages. This record consists of:
the page from which the file was requested,
The name of the file,
the date and time of the query,
the amount of data transferred,
the access status (file transfer, file not found),
the description of the type of web browser used,
the IP address of the requesting computer, which is shortened so that a personal reference is no longer producible.
The mentioned log data are only saved anonymously.
Data transmission to third parties
We transfer your data within the scope of a order processing acc. Art. 28 GDPR to service providers who support us in the operation of our websites and related processes. Our service providers are strictly bound to our instructions and contractually obliged. We use the following service providers: Strato AG.
We sometimes transfer personal information to a third country outside the EU. In each case, we have taken care for an appropriate level of data protection:
In the case of Google (USA) and Facebook (USA), an appropriate level of data protection follows from the corresponding participation in the Privacy Shield Agreement (Art. 45 para. 1 GDPR).
Cookies
On our web pages we use cookies. Cookies are small text files that can be stored and read on your device. A distinction is made between session cookies, which are deleted after closing the browser and permanent cookies that are saved beyond the session. Cookies may contain data that makes it possible to recognize the device used. In some cases, cookies only contain information about certain settings that are not personally identifiable.
We use session cookies and permanent cookies on our websites. The processing is based on Art. 6 para. 1 lit. b) or f) GDPR and in the interest of optimizing or facilitating user guidance and adapting the presentation of our website.
You can set your browser to inform you about the placement of cookies. This makes the use of cookies transparent to you. You can also delete cookies at any time using the appropriate browser settings and prevent the setting of new cookies. Please note that our web pages may not be displayed optimally and some features are technically no longer available.
Contact form
You have the opportunity to contact us via a web form. To use our contact form we need your name and your e-mail address. You may or may not provide further information.
The legal basis for processing is Art. 6 para. 1 f GDPR. Our legitimate interest lies in answering your inquiries and thus maintaining and promoting customer satisfaction.
Your data will only be processed to answer your request and then deleted. A passing on to third does not take place.
Facebook and Instagram
We operate an official Facebook page under the URL https://www.facebook.com/quadrathlon and Instagram page unter the URL https://www.instagram.com/quadrathlon/ on the basis of Art. 6 (1) lit. f) GDPR. We do not collect, store or process at any time personal data of our users on this page. Furthermore, no other data processing systems are made or initiated by us. The data entered by you on our Facebook/Instagram page, such as Comments, videos or pictures are never used or processed by us for any other purpose.
Facebook/Instagram uses so-called web tracking methods on this page. Please be aware that it can not be ruled out that Facebook/Instagram will use your profile information, for example, to evaluate your habits, personal relationships, preferences, etc. We have no influence on the processing of your data by Facebook/Instagram.
YouTube videos
On some subpages, we embed YouTube videos on our website. If you play the video, you can access the website www.youtube.de of Google Inc. via the embedded frame itself. We have no control over the extent of data and how Google Inc. handles your data by accessing the YouTube website. For this Google Inc. is legally responsible. For more information on how Google handles your data, please visit the following link: https://policies.google.com/privacy?hl=en&gl=de
However, when we embedded the videos, we took care to enable the enhanced privacy mode offered by YouTube.
Google Web Fonts
This site uses so-called web fonts, provided by Google, for the uniform representation of fonts. When you call up a page, your browser loads the required web fonts into your browser cache to display texts and fonts correctly. If your browser does not support web fonts, a default font will be used by your computer.
More information about Google Web Fonts can be found at https://developers.google.com/fonts/faq and in Google's Privacy Policy: https://www.google.com/policies/privacy
Google Maps
This site uses the mapping service Google Maps via an API. Provider is Google Inc., 1600 Amphitheater Parkway Mountain View, CA 94043, USA. To use the features of Google Maps, it is necessary to save your IP address. This information is usually transmitted to and stored on a Google server in the United States. The provider of this site has no influence on this data transfer.
For more information on how to handle user data, please refer to Google's Privacy Policy: https://www.google.com/intl/en/policies/privacy/
Provision of our statutory and business services
We process the data of our members, supporters, prospects, customers or other persons in accordance with Art. 6 para. 1 lit. b. GDPR, if we offer them contractual services or in the context of an existing business relationship, e.g. members, or are themselves recipients of benefits and benefits. Incidentally, we process the data of affected persons in accordance with. Art. 6 para. 1 lit. f. GDPR based on our legitimate interests, e.g. when it comes to administrative tasks or public relations.
The data processed, the nature, scope and purpose and necessity of their processing are determined by the underlying contractual relationship. This includes in principle inventory and master data of the persons (eg, name, address, etc.), as well as the contact data (eg, e-mail address, telephone, etc.), the contract data (eg, services used, communicated contents and Information, names of contact persons) and if we offer paid services or products, payment data (eg, bank details, payment history, etc.).
We delete data that is no longer required to serve our statutory and business purposes. This is determined according to the respective tasks and contractual relationships. In the case of business processing, we retain the data for as long as they may be relevant to the transaction, as well as with regard to any warranty or liability obligations. The necessity of keeping the data is checked every three years; otherwise the statutory storage obligations apply.
Data security
In order to protect your data against unwanted access as comprehensively as possible, we take technical and organizational measures. We use an encryption method on our website. Your information will be transferred from your computer to our server and vice versa via the Internet via TLS encryption. You will recognize this by the fact that the lock symbol is closed in the status bar of your browser and the address bar starts with https: //.
Rights of the user
When processing your personal data, the DSGVO grants you, as the website user, certain rights:
1. Right to information (Article 15 GDPR):
You have the right to ask for confirmation of the processing of personal data concerning you; If this is the case, you have a right to be informed about this personal data and to the information listed in detail in Art. 15 GDPR.
2. Right to rectification and cancellation (Articles 16 and 17 GDPR):
You have the right to immediately request the correction of incorrect personal data concerning you and, if necessary, the completion of incomplete personal data.
You also have the right to demand that personal data relating to you be deleted immediately, provided that one of the reasons detailed in Art. 17 GDPR is applicable, eg. For example, when the data is no longer needed for the purposes pursued.
3. Right to limitation of processing (Article 18 GDPR):
You have the right to demand the restriction of processing if one of the conditions listed in Art. 18 GDPR is met, eg. For example, if you objected to processing for the duration of any examination.
4. Right to data portability (Article 20 GDPR):
In certain cases, which are listed in detail in Art. 20 GDPR, you have the right to receive your personal data concerning you in a structured, common and machine-readable format or to request the transmission of this data to a third party.
5. Right of objection (Article 21 GDPR):
Are data based on Art. 6 para. 1 lit. f) GDPR (data processing for the protection of legitimate interests), you have the right to object to the processing at any time for reasons that arise from your particular situation. We will then no longer process the personal data unless there are evidently compelling legitimate grounds for processing that outweigh the interests, rights and freedoms of the data subject, or the processing is for the purpose of enforcing, pursuing or defending legal claims.
6. Right of appeal to a supervisory authority:
You have gem. Art. 77 GDPR the right to complain to a supervisory authority if you believe that the processing of your data violates data protection regulations. In particular, the right of appeal may be invoked by a supervisory authority in the Member State of your place of residence, your place of work or the place of the alleged infringement.