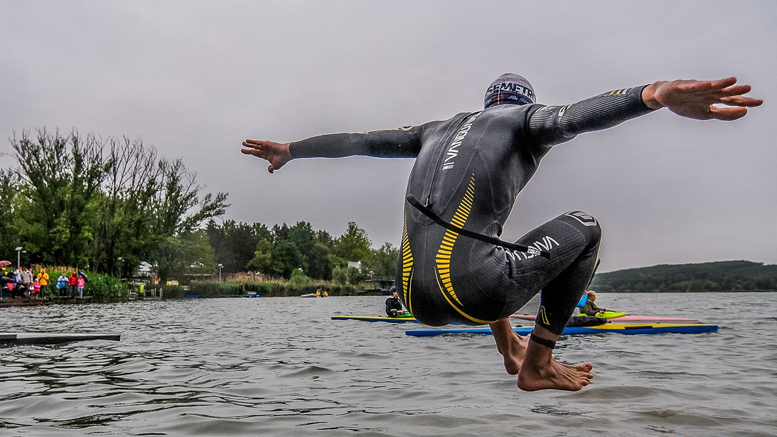 The World Cup is performed by the WQF as a race series.
All participants of a world cup event are automatically listed for the world cup results if they fulfill the national terms and conditions. The number of competitions for one athlete is not limited. The best three competitions are counted (up to two results from one country).
For every competition every athlete can score points dependent of his race time. The procedure is valid both general result and age groups. The score is separate for male and female. If athletes have the same amount of points (tie) then the higher number of best poit races counts. Next criterion is the amount of completed competitions (higher prior to lower). Should then be the same score of points both athletes honoured equally.
Distribution of points:
The formula to be, Points = 1000 x Race time of fastest competitor/ Race time of competitor. Each gender considered separately. Additional 200 points for international championship races. Best three results to count (NEW three, last year four), additional 100 bonus points for each race over three.
The winners get a high-quality glass cup (overall and agegroups), the podium place winners will receive medals (total and agegroups). A Athlet get trophies/medals for total World Cup only when he completed minimum of 3 race and say he want throphy/medal. This are ordered after the season only when everything is fixed.
National Quadrathlon Trophy:
The National Quadrathlon Trophy will be awarded annually by the WQF. For each Nation, the highest number of points scored in the each of the 16 WQF age and gender categories by an individual national in any one World Cup race during the season will be totalled. If no individual from a nation is represented in an age/gender group, then zero points will be scored for that category.
The trophy will be held by the winning nation for one year. It will be that nation's responsibility to ensure the trophy is available to be presented at the last race of the following season.
The World Cup will take place if at the end of the season at least 3 races have taken place. But no cups or medals will be awarded if there are only 3 races.
Competitions can be postponed or new ones can be added at short notice. New races can not be championships.
---
Schedule
All details should be verified by the local Race Organizers.
---
---
---
---
---
Hall of Fame of World Cup Winners
Certificates 2023 | In the whole Hall of Fame you can see also the World Champions