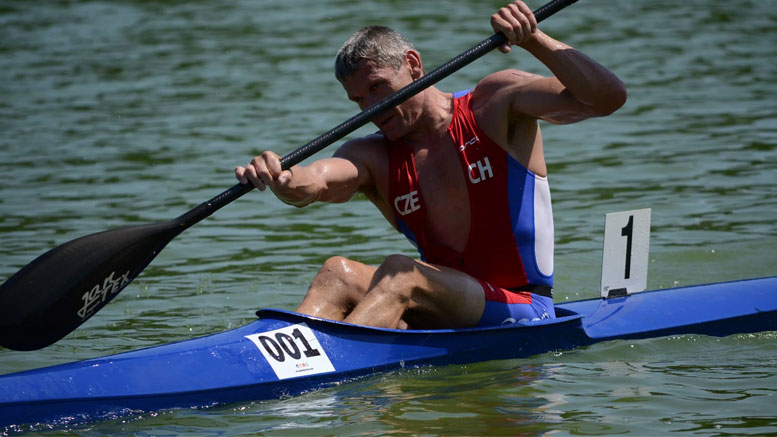 In the Hall of Fame athletes will be included, who were in World and Intercontinental championships, and in the World Cup in the top three: All results in detail.
By clicking on the pictures, there are sometimes more information about the athlete.
If data / pictures are missing, please let us know.
| Men | 1st | 2nd | 3rd | Total |
| --- | --- | --- | --- | --- |
| Miroslav Podborský | 32 | 9 | 4 | 45 |
| Thoralf Berg | 9 | 13 | 6 | 28 |
| Ferenc Csima | 9 | 6 | 8 | 23 |
| Tomás Svoboda | 9 | 4 | 0 | 13 |
| Enrique Peces | 8 | 4 | 2 | 14 |
| Leos Rousavý | 7 | 13 | 14 | 34 |
| Stefan Teichert | 6 | 9 | 10 | 25 |
| Péter Hóbor | 6 | 1 | 2 | 9 |
| Gergö Badar | 4 | 0 | 1 | 5 |
| William Peters | 3 | 5 | 1 | 9 |
| Martin Dvorák | 3 | 3 | 0 | 6 |
| Daniel Corner | 3 | 0 | 0 | 3 |
| Nigel Reynolds | 3 | 0 | 0 | 3 |
| Albert Corominas | 2 | 2 | 1 | 5 |
| Lukás Matys | 2 | 0 | 5 | 7 |
| Michal Hása | 1 | 4 | 5 | 10 |
| János Warvasovszki | 1 | 4 | 3 | 8 |
| Jan Strangmüller | 1 | 4 | 0 | 5 |
| Krzysztof Wolski | 1 | 2 | 3 | 6 |
| Steve King | 1 | 1 | 1 | 3 |
| Andrew Byatt | 1 | 1 | 0 | 2 |
| Pedro Bartolomeu | 1 | 1 | 0 | 2 |
| Steve Clark | 1 | 0 | 3 | 4 |
| Mat Stephenson | 1 | 0 | 1 | 2 |
| Álvaro Sabater | 1 | 0 | 0 | 1 |
| Anatolij Nesterov | 1 | 0 | 0 | 1 |
| Miko?aj Luft | 1 | 0 | 0 | 1 |
| Patrick Hausens | 1 | 0 | 0 | 1 |
| Rockle Montgomery | 1 | 0 | 0 | 1 |
| Jan Kolanda | 0 | 2 | 4 | 6 |
| Radan Pazderka | 0 | 2 | 4 | 6 |
| Laurent Martinou | 0 | 2 | 2 | 4 |
| Jonathan Monteagudo | 0 | 2 | 1 | 3 |
| Martin Flinta | 0 | 2 | 1 | 3 |
| Estomba Borja | 0 | 2 | 0 | 2 |
| Jan Soucek | 0 | 1 | 1 | 2 |
| Steffen Burkhardt | 0 | 1 | 1 | 2 |
| Alberto Cebollada | 0 | 1 | 0 | 1 |
| Dávid Pélyi | 0 | 1 | 0 | 1 |
| Didier Marysael | 0 | 1 | 0 | 1 |
| Gergö Molnar | 0 | 1 | 0 | 1 |
| Michal Bucek | 0 | 1 | 0 | 1 |
| Milan Oslik | 0 | 1 | 0 | 1 |
| Piere Marrion | 0 | 1 | 0 | 1 |
| Roland Scheurer | 0 | 1 | 0 | 1 |
| Tom Stead | 0 | 1 | 0 | 1 |
| Jozef Ivanko | 0 | 0 | 3 | 3 |
| Jan Zima | 0 | 0 | 2 | 2 |
| Dan Zacha | 0 | 0 | 1 | 1 |
| Danny Hallmén | 0 | 0 | 1 | 1 |
| David Jílek | 0 | 0 | 1 | 1 |
| David Kotrc | 0 | 0 | 1 | 1 |
| Dietmar Grimoni | 0 | 0 | 1 | 1 |
| Dominique Sejalon | 0 | 0 | 1 | 1 |
| Glenn Kahmann | 0 | 0 | 1 | 1 |
| Jenz Kulenkamp | 0 | 0 | 1 | 1 |
| Josef Feichtinger | 0 | 0 | 1 | 1 |
| Michael Mason | 0 | 0 | 1 | 1 |
| Nick Verduyckt | 0 | 0 | 1 | 1 |
| Pawe? Miziarski | 0 | 0 | 1 | 1 |
| Phil Westoby | 0 | 0 | 1 | 1 |
| Piotr Rózalski | 0 | 0 | 1 | 1 |
| Stefan Rupprecht | 0 | 0 | 1 | 1 |
| Stefan Wegner | 0 | 0 | 1 | 1 |
| Tomas Charvat | 0 | 0 | 1 | 1 |
| Trevor MacLean | 0 | 0 | 1 | 1 |